Here are the specs that are out so far on the eSprinter. These are from Mercedes UK since the North American ones won't come until 2023.
What do you think of these specs? Aside from the battery size they're pretty solid to me.
The new eSprinter Electric Panel Van: Discover all the information and specifications on the technical data, dimensions, weight and engine configurations.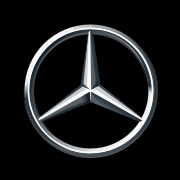 www.mercedes-benz.co.uk
Dimensions
Length: 5,932 mm (233.5 inches)
Height (unladen): 2,687 mm (105.8 inches)
Width (including Mirrors): 2,345 mm (92.3 inches)
Cargo Volume: 11 cubic meters (388.5 cubic feet)
Weights & Payloads
Gross Vehicle Weight (kg): 3,500 (7,716 pounds)
Curb Weight (kg): 2,726 (6009.8 pounds)
Payload (kg): 774 (1706.4 pounds)
Towing Capacity (kg): 0
Gross Train Weight (kg): 3,500 (7,716 pounds)
Battery & eMotor
Fuel: Electricity
eMotor Power: 114 hp
Torque: 295 Nm (217.6 lb-ft)
Driven Axle: FWD
Battery Capacity: 55 kWh (47kWh useable)
AC Charging Time: 0 - 100% - 8 hours
DC Charging Time: 10 - 80% - 120 minutes
Charging Cable: 8m (26.2 feet) long - Type 2, 3x20a
Range & Performance
Range: 83-110 miles
Energy Consumption: 30.6 - 50.6 kWh/100km
Speed Limiter: 80-120 km/h (49 - 74.5 mph)